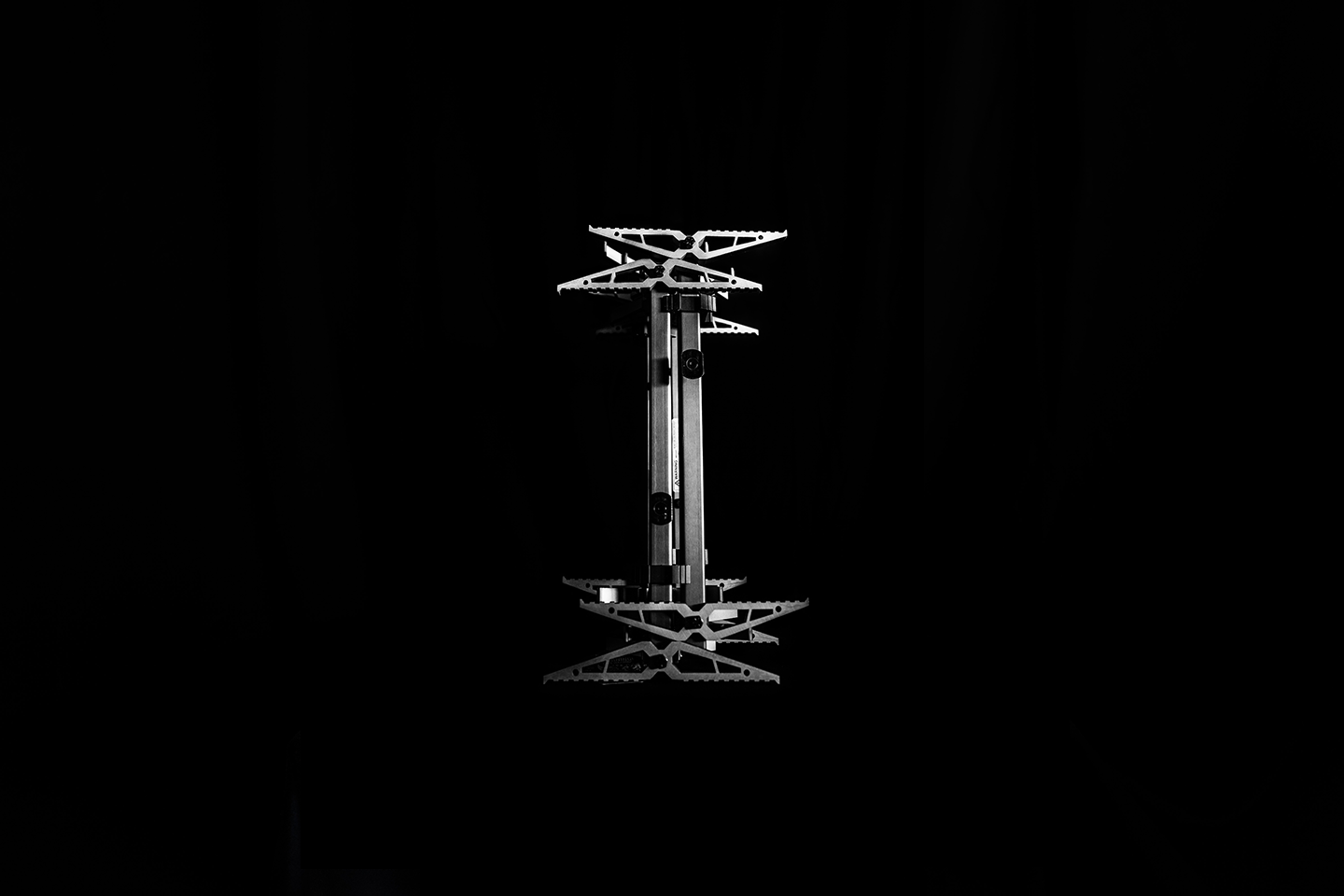 SLIDE LOCK
XOP utilizes a patented SLIDE-LOCK system that allows your sticks to connect together both side to side and stacking
AIDER READY
X2 comes aider ready and has predrilled attachment points for amsteel aiders.
STANDOFF
X2 is designed to have an extra large standoff distance. A 5" profile ensures an abundance of standing room while climbing
DURA-GRIP
Traction
X2 utilizes a sand imbedded powder coat to increase traction between your boot and the climbing sticks in all weather conditions.