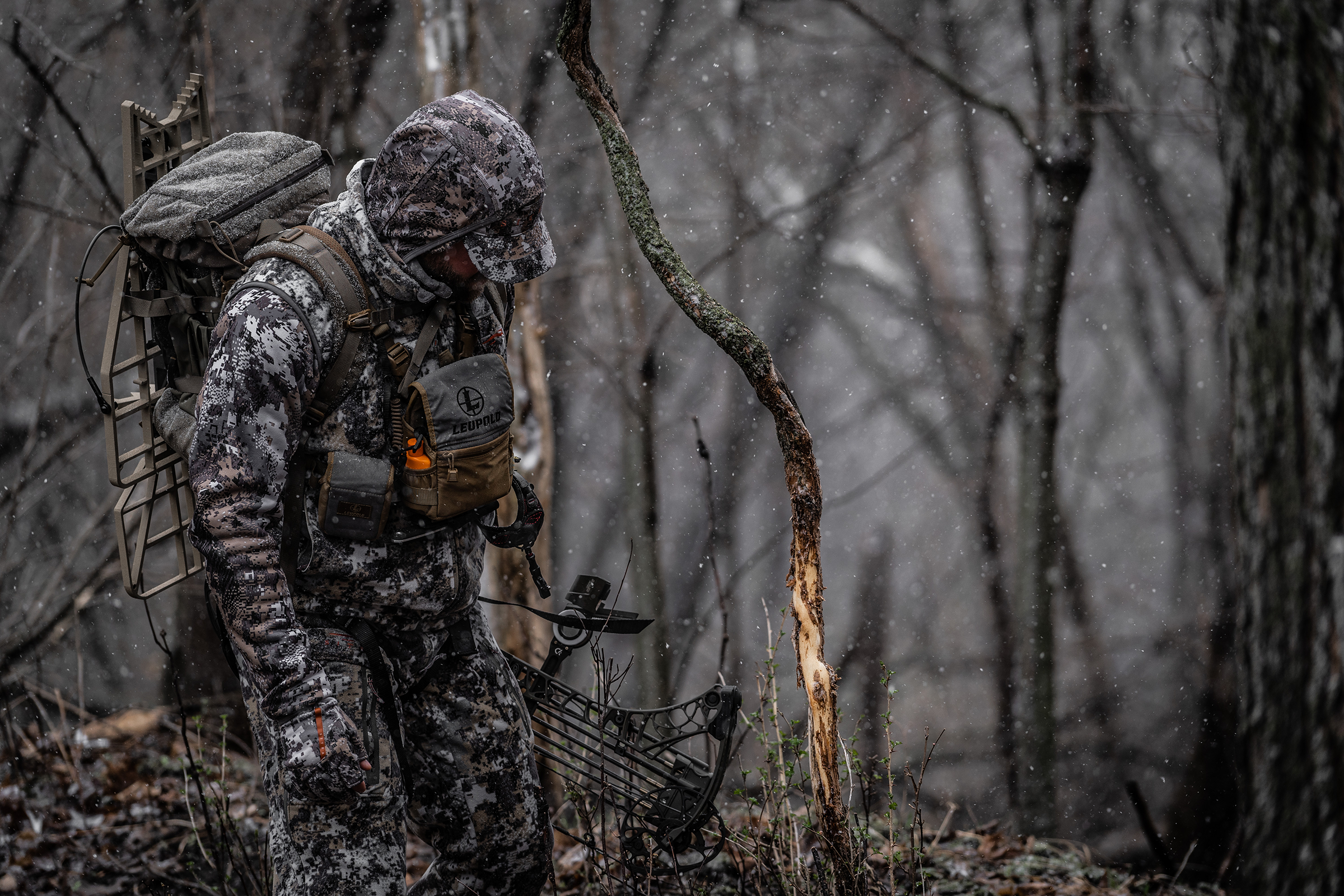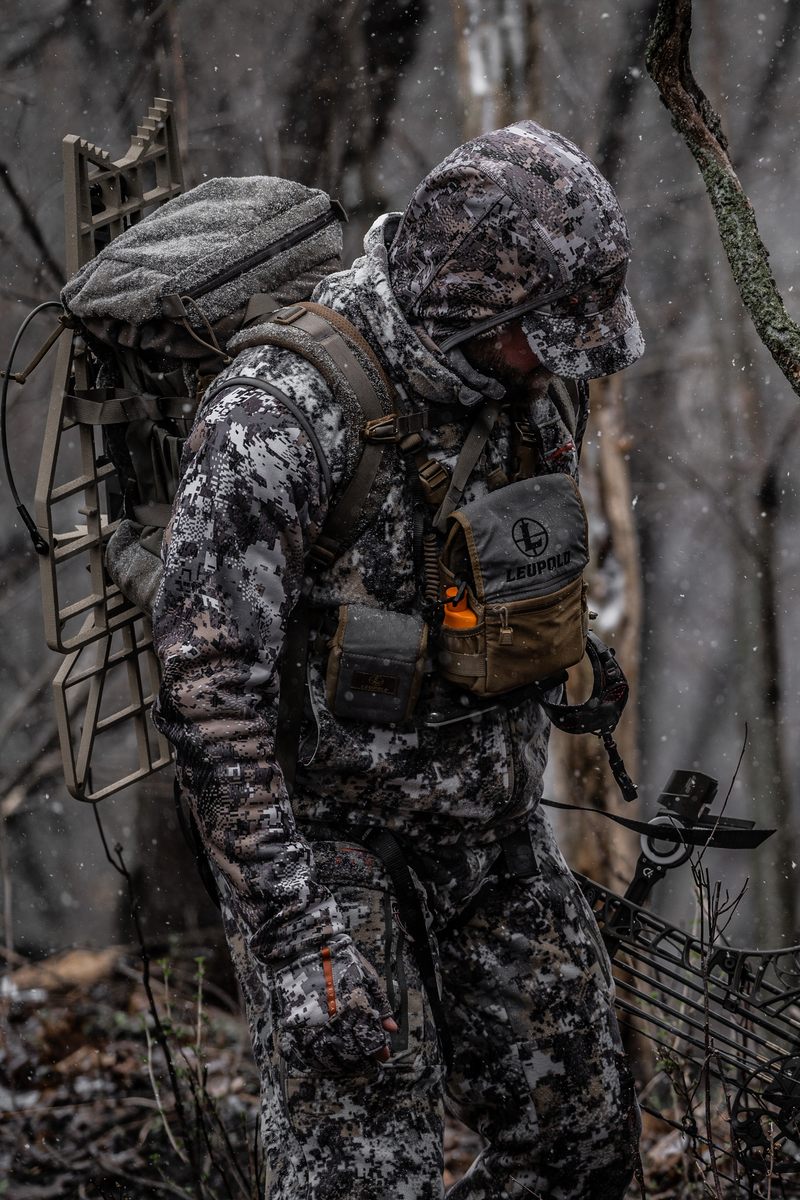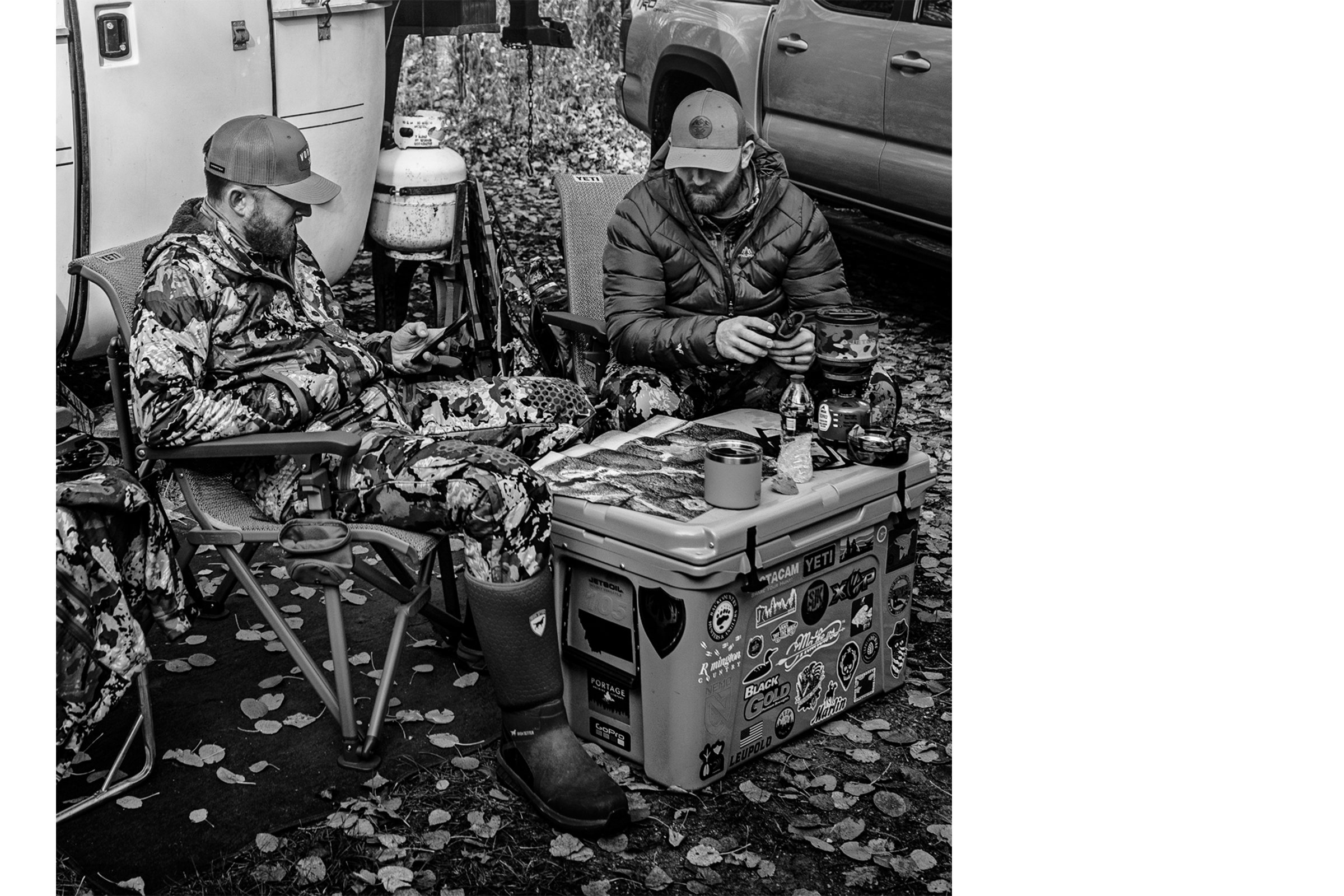 Mitch Pantzke | Stephen Krippner
Why we hunt?
We hunt to fill our mind, body, and soul. MIND - With hunting, you will never know everything there is to be known. It is an incredibly humbling pursuit. You fail a whole lot more frequently than you succeed, but it makes those successes that much sweeter. It is the constant learning that keeps us coming back season after season. BODY - We eat the meat we harvest. We try to leverage wild game as much as possible as a resource to keep our freezers well stocked and our families fed on clean, natural protein. SOUL - Hunting is a major part of who we are as individuals. Millions of years of ancestorial hunting heritage has placed a hunger inside our cores that can only be fed with a steady diet of outdoor adventure and pursuit of game. It also allows for intense calm, quiet, and peace, which can lead to incredible opportunities for reflection.
Why do we focus on Whitetail?
It's as simple as this: For two central Minnesota boys, whitetail deer was the biggest show in town. It is what we grew up hunting because it was, and still is, literally in our backyards. We dream about grand adventures in new areas and larger or more dangerous game, but in our hearts, we will always be whitetailers.
What tip do you have for a new photographer?
Learn the light. Interesting and unique lighting can take flat framing into an elite level of content. It doesn't matter what your camera is, this is a great place to start because it forces you to get intentional with your shot. It forces you to be a photographer instead of someone taking pictures. Chasing light will also help you learn how your camera equipment adjusts to a variety of dynamic lighting conditions. As you get more specialized gear, build a strong foundational knowledge of photography's holy trinity - aperture, shutter speed, iso.
What tip do you have for a new hunter?
Find a buddy to learn from. Hunting is an individual journey, but good mentorship can certainly speed things up, and sharing field experiences with others is a major part of how it becomes a lifetime pursuit. Don't know anyone that hunts? Join any number of hunting communities through advocate groups and organizations such as National Deer Association, Pheasants Forever, Rocky Mountain Elk Foundation, National Wild Turkey Federation, Backcountry Hunters and Anglers, Ducks Unlimited Etc. Spend some time volunteering with those groups and going to their events and you will have a whole community of hunting buddies before you know it!
Favorite wild game recipe
RUFFED GROUSE WILDRICE POT PIE
INGREDIENTS
2 tablespoons extra virgin olive oil
3 tablespoons salted butter
2 small shallots, chopped
2 tablespoons fresh thyme leaves (no stems)
1/3 cup all-purpose flour
3 cups low sodium chicken broth
1 cup dry white wine, such as Sauvignon Blanc or Pinot Grigio
kosher salt and black pepper
1/2 cup shaved parmesan cheese
2 cups carrots, chopped
1 cup roughly chopped kale or spinach
1 cup cooked wild rice
– (canned wild rice works as well)
2 whole cooked grouse, shredded or chopped - (or 2 cups of cooked upland bird meat)
zest of 1 lemon
2 pie crust rounds
INSTRUCTIONS
Preheat oven to 425 degrees F.
Melt the butter with the olive oil in a large skillet over medium heat. Add the shallot, and thyme and cook, stirring often, until shallot is fragrant and golden, about 4 minutes.
Add the flour and cook 1-2 minutes, until golden.
Gradually whisk in the broth and wine, and season with salt and pepper.
Add the parmesan rind. Bring to a boil, then reduce the heat and simmer, whisking occasionally, until mixture thickens slightly, about 10 minutes.
Stir in the carrots and kale, and cook until just tender, about 5 minutes.
Remove from the heat and add the grouse meat, wild rice, and lemon zest, season with salt, and pepper.
Transfer mixture to a shallow 2-qt. baking dish or to 6 (8 ounce) ramekins. Alternately, if using a cast iron skillet, you can bake the pie in the skillet.
Gently roll out the pie crust on a lightly floured surface to just the size of your baking dish. If using ramekins, cut crust into smaller circles to fit. Place over the baking dish. Brush with beaten egg and cut 2 or 3 slits into the pastry with a sharp knife.
Place the pies on a baking sheet. Transfer to the oven placing on the bottom rack. Bake until the crust is golden brown, 30-40 minutes. Serve with fresh thyme.