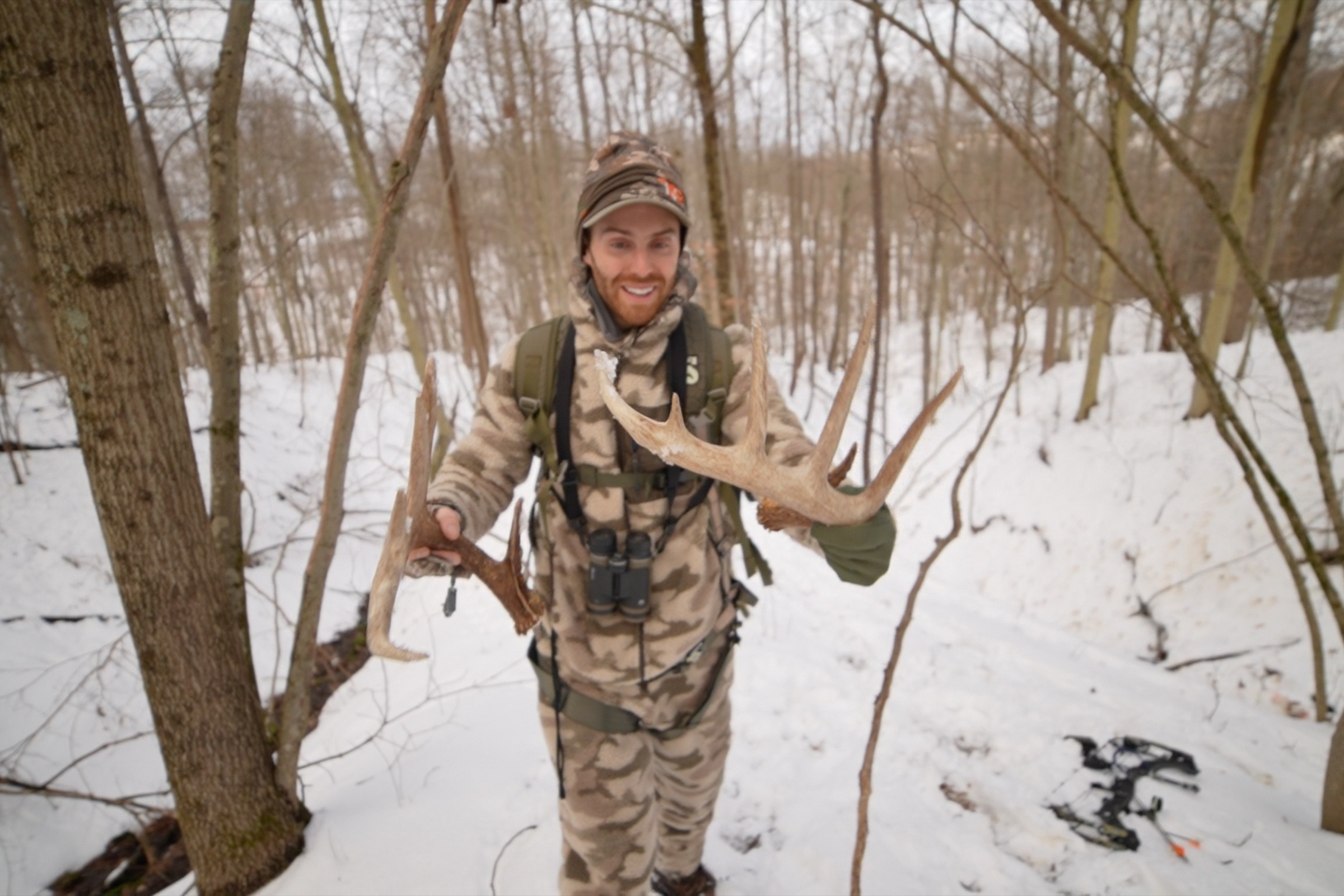 David Giarrizzo | Dean Giarrizzo | Michael Giarrizzo | Jeff Giarrizzo
Why we hunt?
Our connection with hunting stems from a profound love for the chase. Having been introduced to the world of hunting at a young age, it has become an integral aspect of our lives, shaping our perspectives and molding our identities. Beyond the adrenaline and excitement, we cherish the sense of camaraderie that hunting fosters among our families and friends, particularly during the fall season. The shared anticipation, preparation, and experiences create lasting bonds that transcend the pursuit itself. Every autumn, we find ourselves drawn to the wild, captivated by the challenge of tracking wild game. It's more than a pastime; it's a tradition that embodies our respect for nature, our history, and the sense of adventure that drives us forward.
Why do we focus on Whitetail?
It was the captivating allure of the whitetail rut that initially ensnared our hearts, and once that grip took hold, breaking free became an improbable feat. In our formative years, the world of hunting revolved solely around these elusive creatures, and as we've matured in our hunting prowess, our aspirations for various species have expanded exponentially. However, the first love, the one that ignited this passion, will forever remain intertwined with the pursuit of whitetails.
What tip do you have for a new photographer?
Do. Do. Do. Don't think too much.  Just hitthat shutter button, press record, or record that podcast.  You have no idea what part of your journey oryour work someone else can get attached to. Don't think too much about snapping the perfect photo, shooting the mostepic video, or recording the best podcast. Just start doing and your style will evolve from there. 
What tip do you have for a new hunter?
Hunt for YOU! Stay off social media. Lol, as dumb as that sounds it is true. Focus on your journey as a hunter, set your own goals, and be proud when you accomplish them. Everyone else's opinion is for the birds. If you enjoy being out there, keep chasing that feeling and learning as you go. Hunting is a forever evolving sport. You will never have it completely figured out so don't try to. Keep an open mind and try to learn something on every hunt you go on.
Favorite wild game recipe
Venison Cutlets
INGREDIENTS
⅓ of a backstrap
6 eggs
Fresh Parsley
Parmesan Cheese
Italian Breadcrumbs
Salt
Pepper
Minced Garlic Clove or 3
Frying Oil
1 Lemon
INSTRUCTIONS
Start by slicing the backstrap into ¼ inch slices (set aside for pounding)
In a bowl mix 6 eggs, chopped parsley (a lot), parmesan cheese (also a lot), salt pepper to your liking (not as important as parsley and parm)
Lay the ¼ inch backstrap piece on a cutting board and pound them until almost paper thin and put them in the egg mixture
In another bowl or pan add your breadcrumbs
Take each individual venison piece and transfer to the bread crumbs, cover in bread crumbs, give it a little pat on the back, flip it over, do the same thing, and repeat until all cutlets are breaded.
Once the cutlets are breaded, put about a ¼ inch of oil in the bottom of a frying pan or electric fryer.  Heat to 375.  (To test and make sure it's hot enough, grab a little chunk of breadcrumbs of a cutlet and toss it in the oil.  If it sizzles, the oils ready)
Add cutlets to the oil cooking 2 min each side or until golden brown.
Pull from the oil, pat dry one some paper towels
The best way to eat these is squeeze a little lemon on top, drizzle some fresh parmesan over that, and eat them as they come out of the fryer. 

A cutlet sangy is not so bad either.