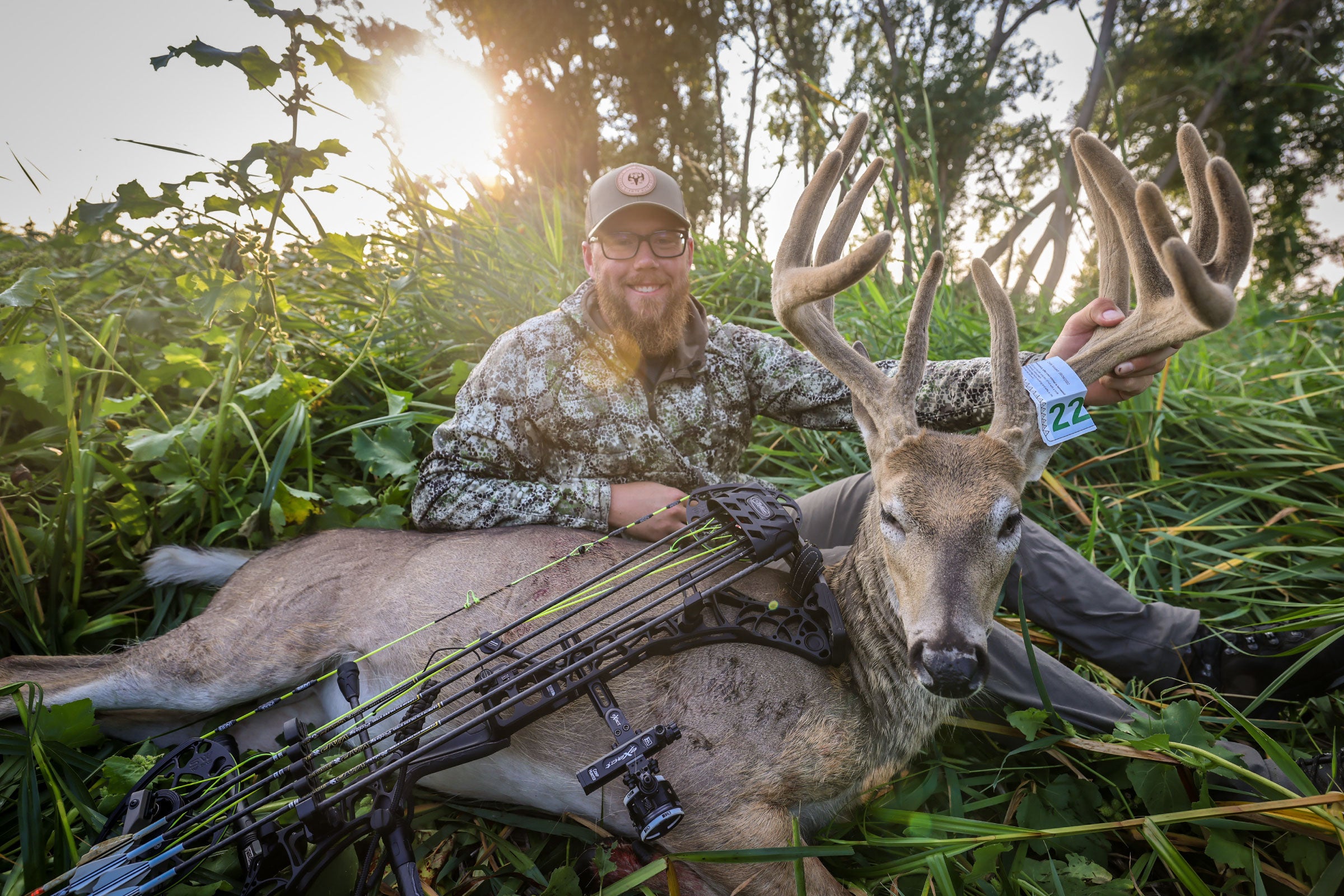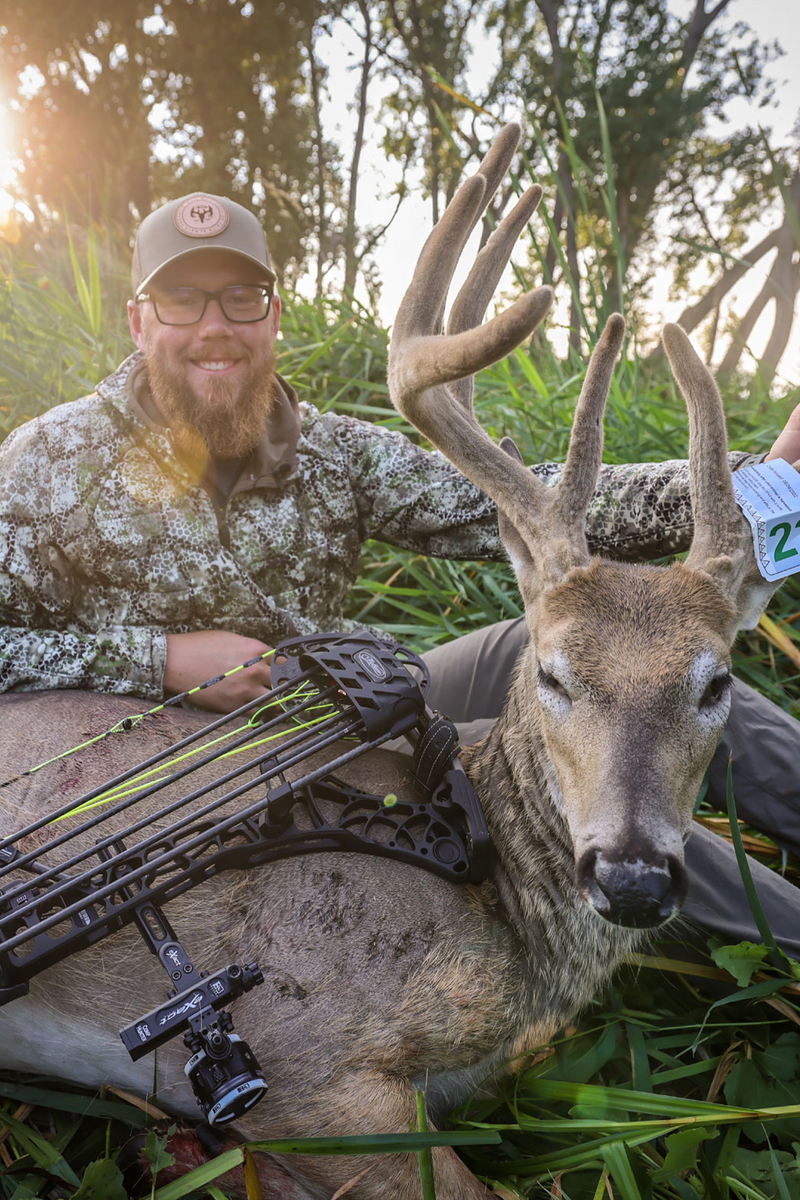 Tyler Bentley | Nick Coheley | Michael Vasquez | Isaiah Wyman
Why we hunt?
I'm sure your familiar with the term bow hunters often use "20 foot closer to god" This term stuck with me, and I would say it to myself every time I was out hunting. I believed and still do believe this statement to be true. sitting in pure silence is where I would pray & give thanks for each sunrise or sunset I was able to spend in god's creation. The Rise meaning also became more than just sunrises and sunsets. it became about failing and overcoming obstacles in front of you. I would tell myself when life is kicking your ass stand up and rise. It's making you tougher. Life is short & we only get one life to live. Enjoy this short time we have here. because it goes by too quickly. Get the heck out of bed rise to the occasion. Rise to the challenge. Rise up your deer stand. I don't care, Just RISE.
Why do we focus on Whitetail?
Tradition, Excitement and the chase. Our lives are 100% consumed by deer, we spend over 100 days in 5 states chasing these majestic north American whitetails.
What tip do you have for a new photographer/videographer/podcaster?
Just start creating. Your first video or your first podcast isn't going to be great. I like to think of it like levels. Every video/podcast you create is another level on this video game. Every single level you complete you are 1% better of a host, video producer, content creator etc. and lastly ignore judgment and criticism. There's always going to be haters and people tearing you down. Keep building and keep creating, you are getting drastically better with every piece of content you create or produce.
What tip do you have for a new hunter?
Just send it. Not literally but take the jump! I know there's a million new hunters that would love to go out of state and hunt new areas but are afraid of failure. Do some research, cyber scout, show up, put boots on the ground, dissect the info, dissect it again, scout again, replan, and hunt hard! I think you will be amazed at what you can accomplish just by some good old-fashioned sweat equity and drive. Bowhunting whitetails or any wild game animals isn't really rocket science… it just takes a little bit of effort.
Favorite wild game recipe
Whitetail Tenderloins
This is a hard toss-up between deep fried wild turkey nuggets and whitetail tenderloins. But personally, I'd have to pick the red meat for the win.
INGREDIENTS
Half/whole inner loin or backstrap of venison.
Dales steak sauce.
Your favorite venison dry rub or steak seasoning.
Salt and pepper.
INSTRUCTIONS
Place steaks in a Ziploc baggie with a half cup of dales steak sauce.
Place in fridge to marinate for 2-3 hours.
Take steaks out, dry with paper towel.
Apply dry rub, salt and pepper.  
Toss steaks on hot smoker (400 degrees) or grill with open flame for 4-6 min per side.
(Wild game is much tastier, rare to medium rare, more you cook it. the gamier it tastes. So, less time is better.)
Lastly let them rest. 4-5 min depending on how hot they are.
Slice and enjoy.